Highlands vs Holmes basketball game being filmed for movie
1/25/2013 - by NKS Editor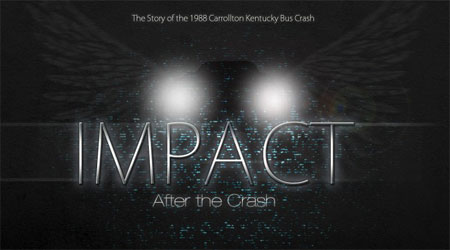 Holmes High School is proud to announce that the movie crew that is filming the movie, IMPACT: AFTER THE CRASH. The Story of the 1988 Carrollton Kentucky Bus Crash, will be at Holmes' gym on Friday, February 1st for the boys basketball game against Highlands. The crew will be using footage from this game in the movie, which is scheduled to be released this spring.

Coach Booher and the boys basketball team would like to invite everyone out in support of the filming of this movie. The theme for the night is "WHITE OUT" and we ask that all fans from both schools wear white to the game in support of the movie and for the footage that will be filmed for the movie. Some of the survivors from the crash will be in attendance and be recognized before the opening tip. Hope to see you at the game wearing white.

Thanks in advance for the support for the fight against drinking and driving.

Check out the movie's website, which has numerous trailers for viewing, at www.theimpactmovie.com.

Sunday, Oct 1

52,023 Games AND counting
in our database